Introducing Hereford

Hereford's clean and sophisticated layout makes for the perfect front-end choice for your creative business or client showcase site. The theme's intricate masonry design neatly adapts to modern devices of all sizes, delivering high-performance visuals for the modern web.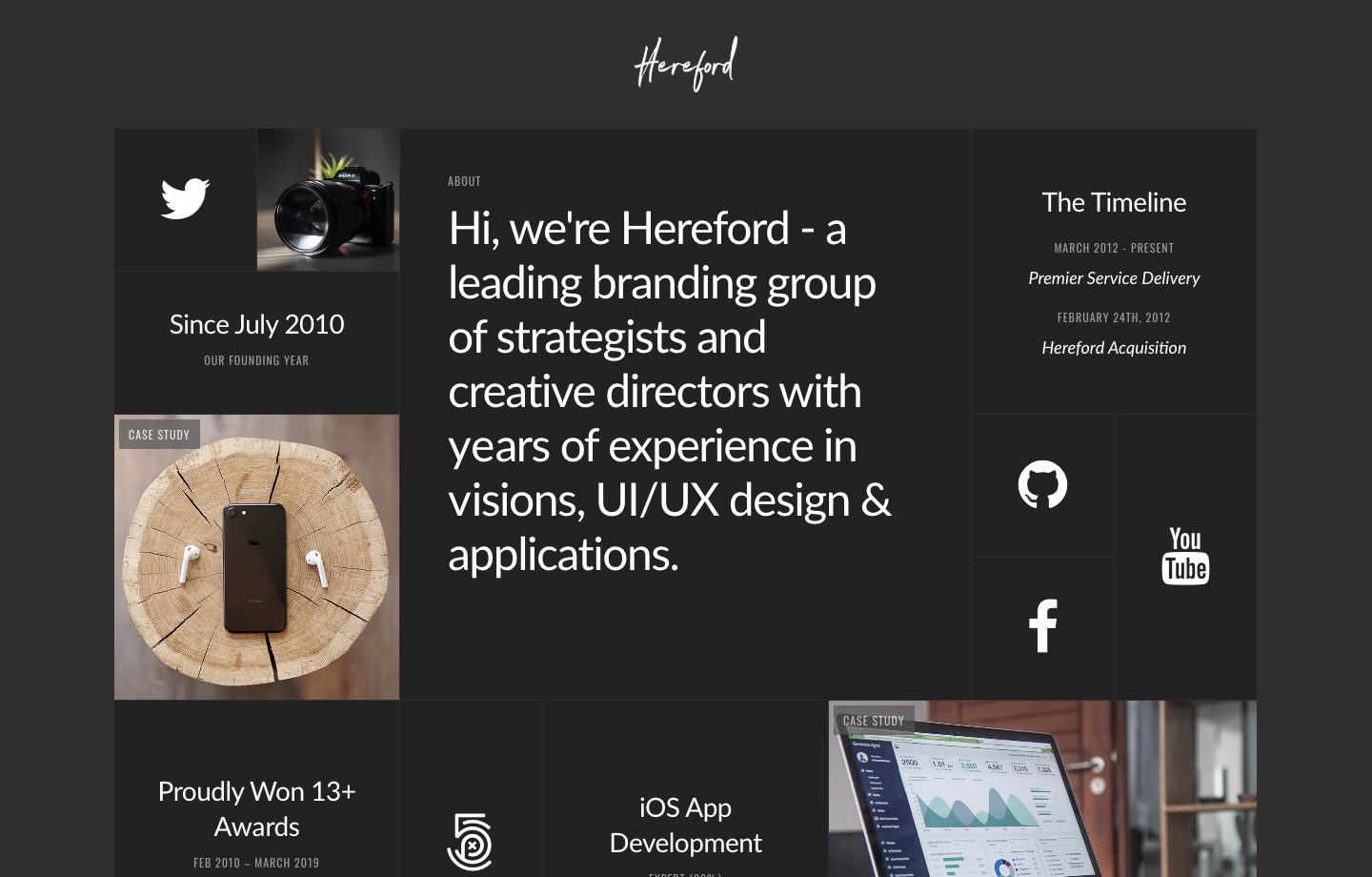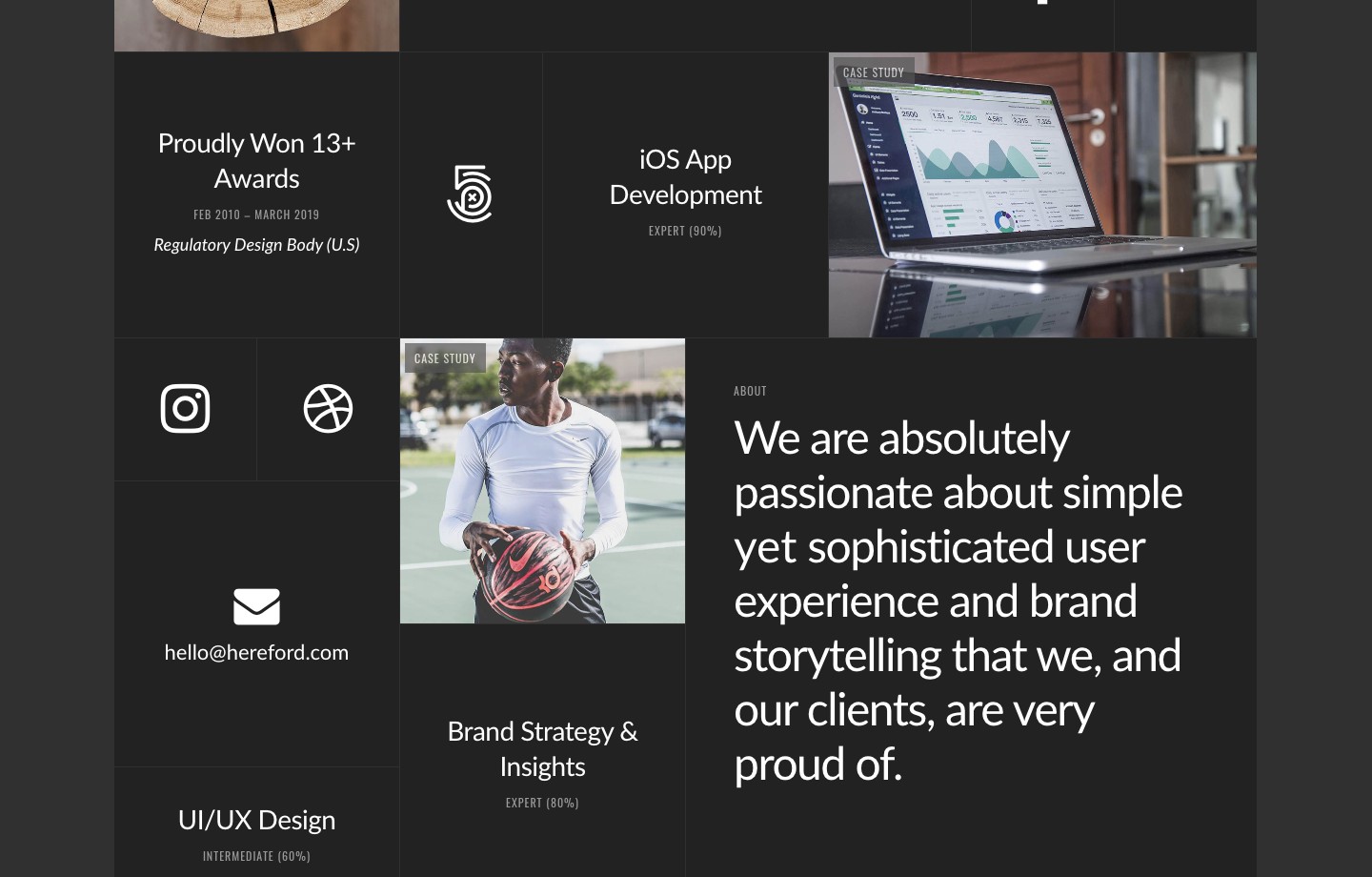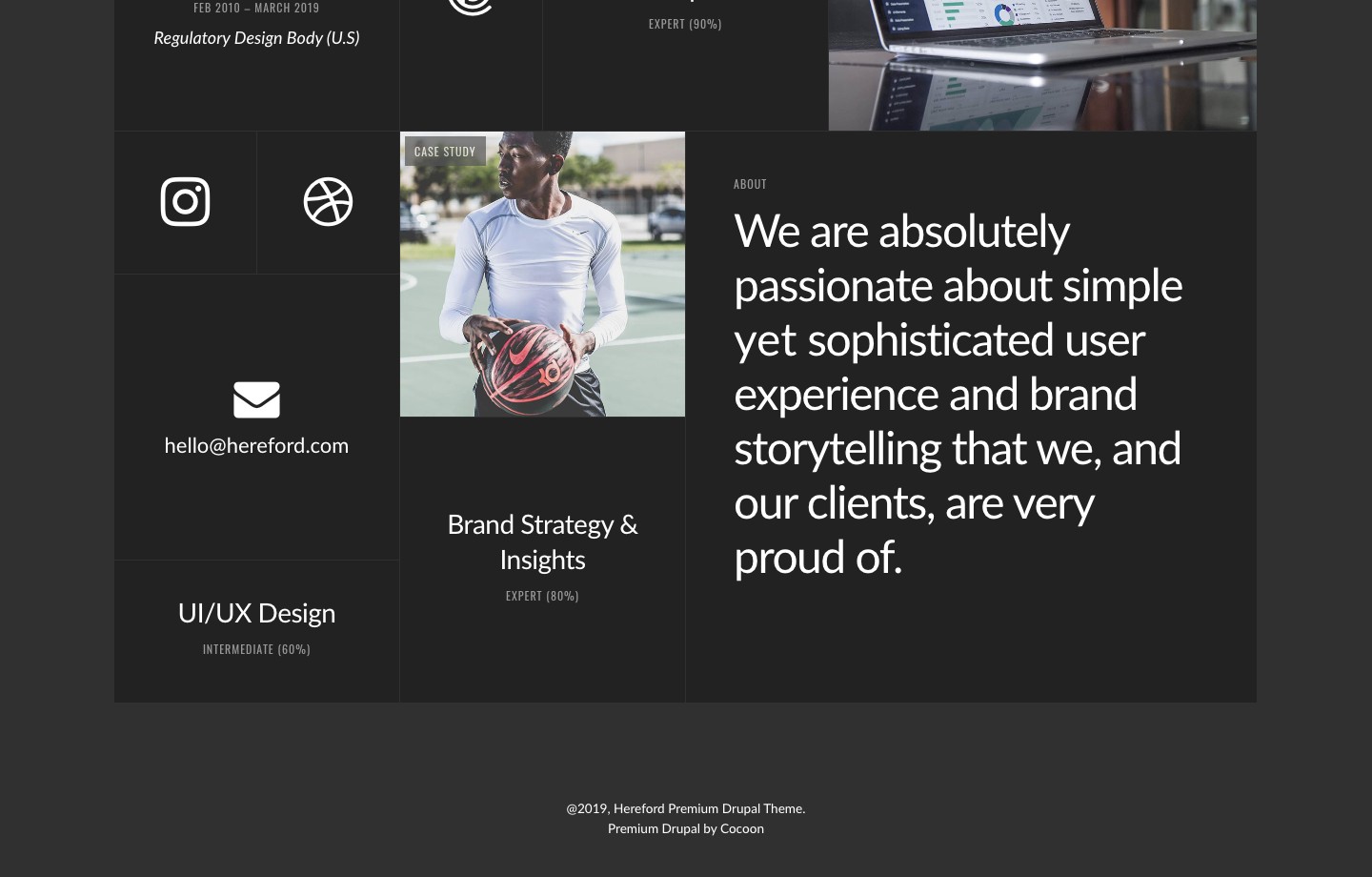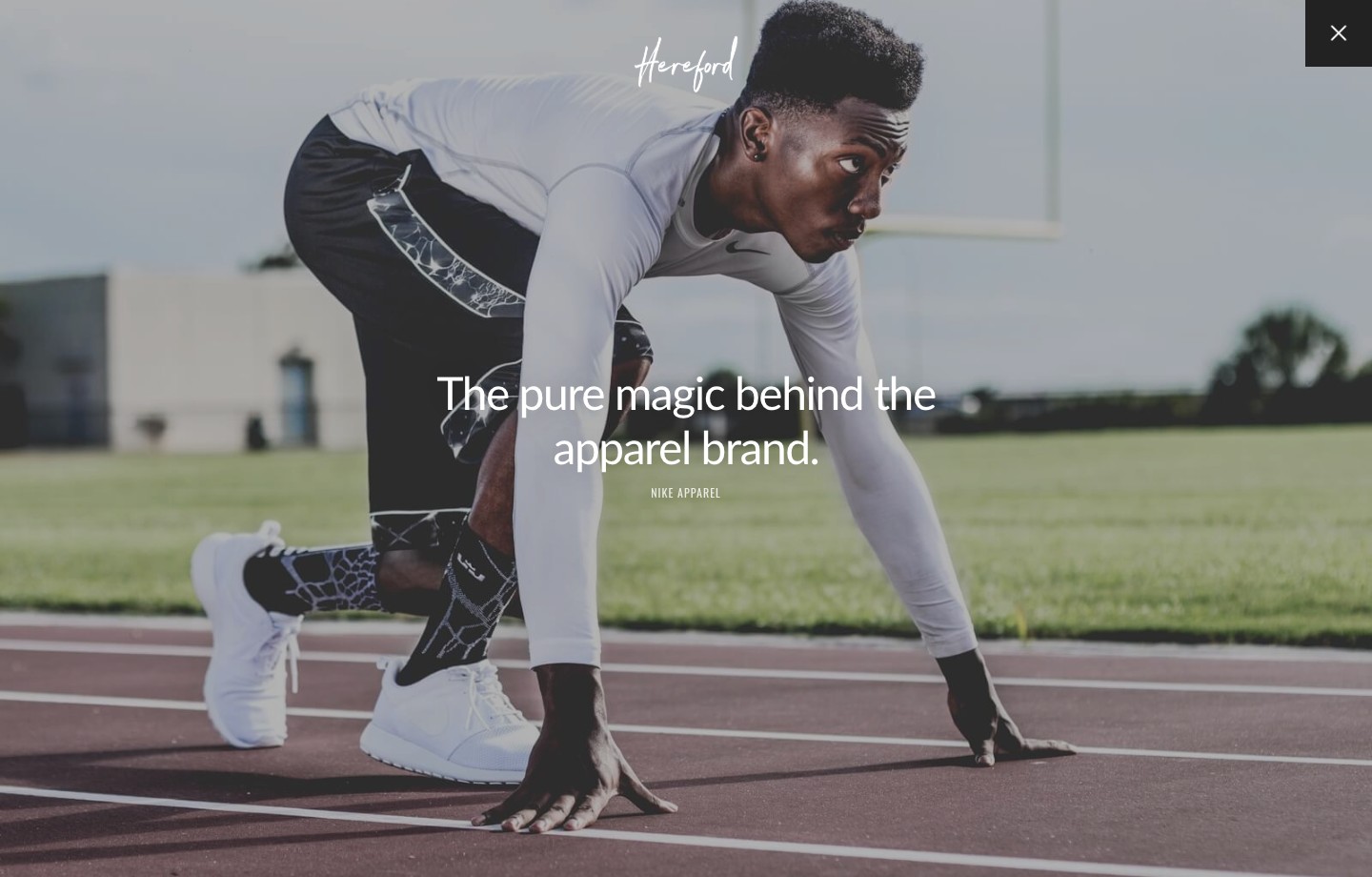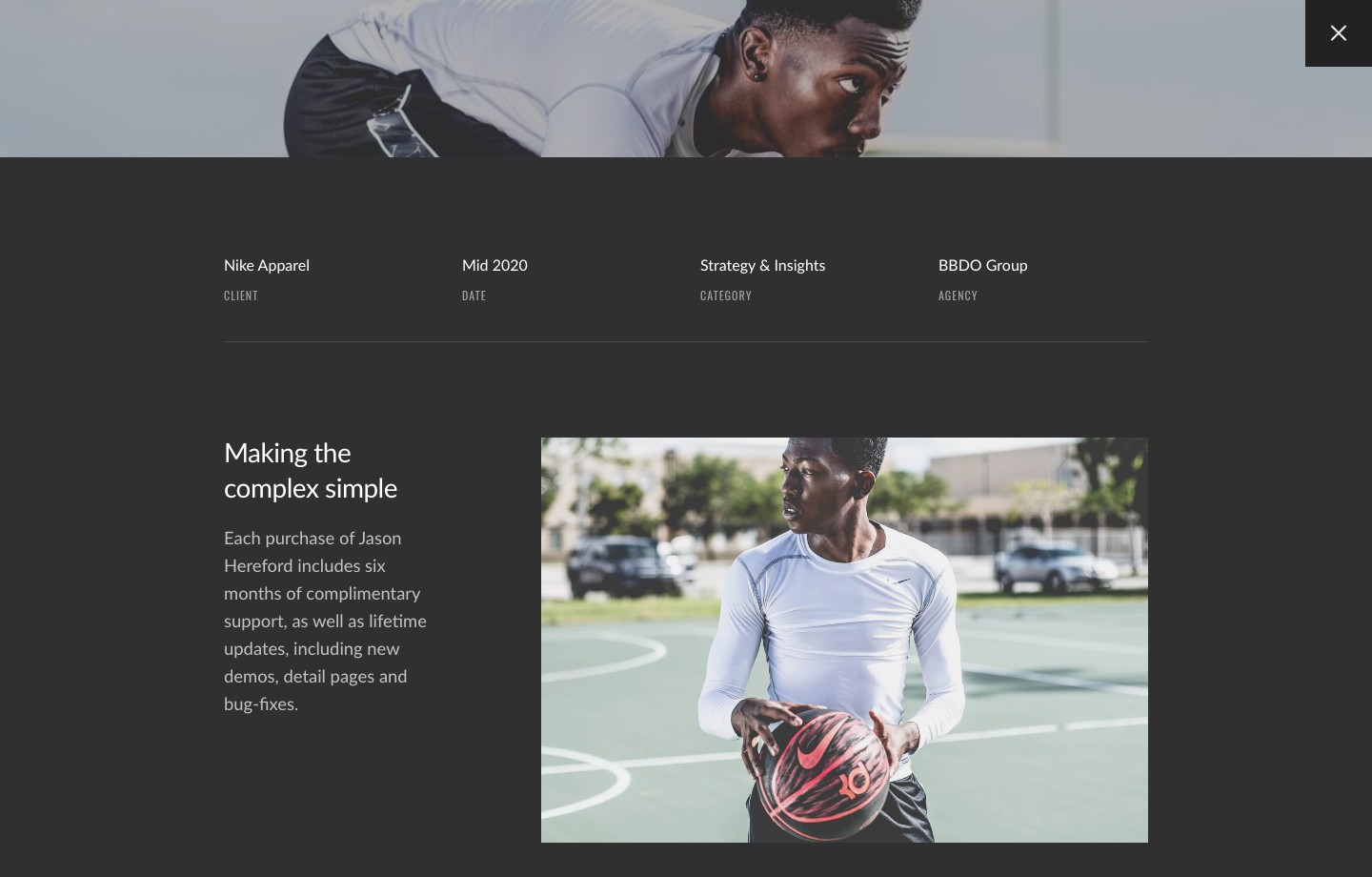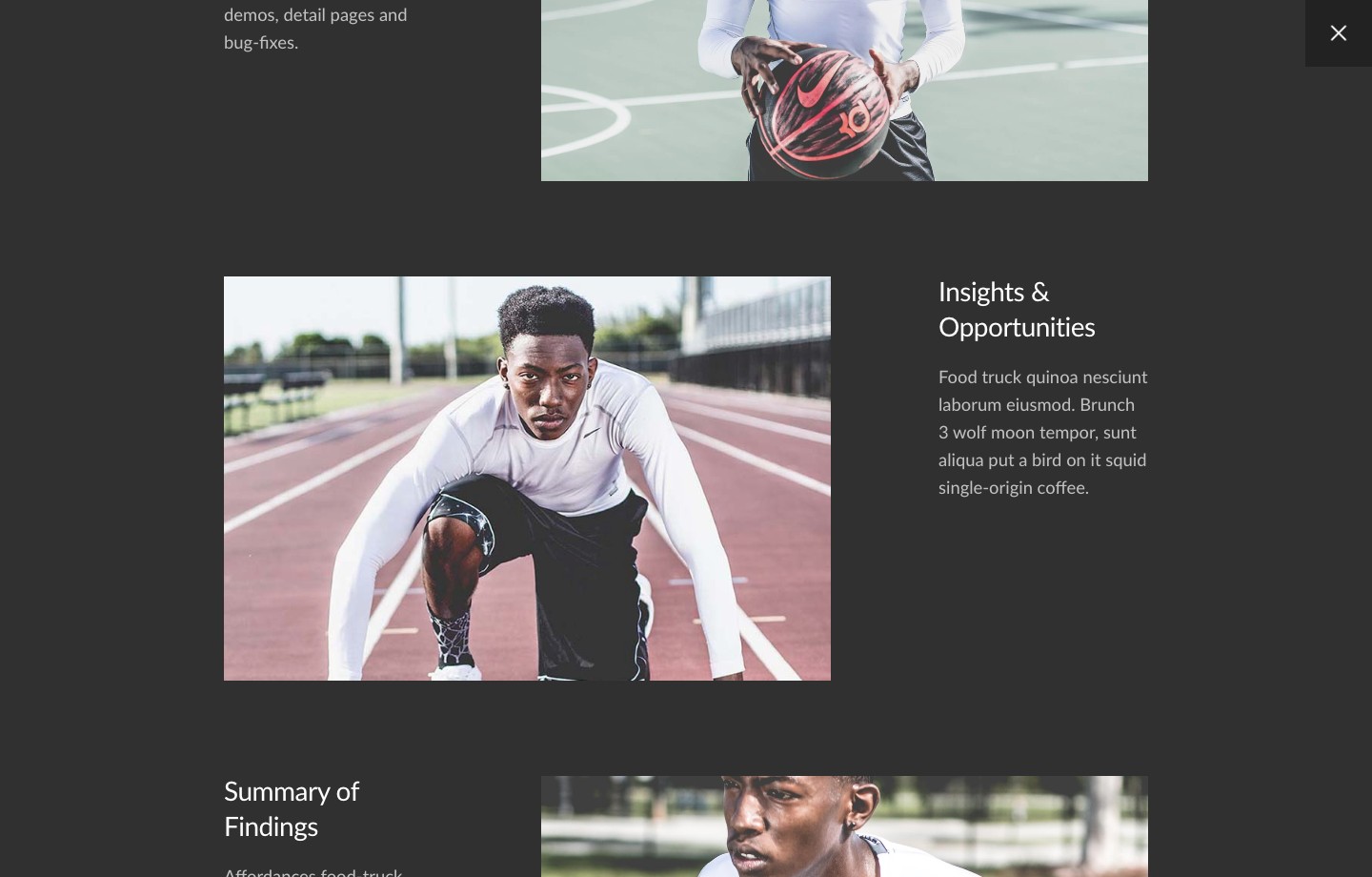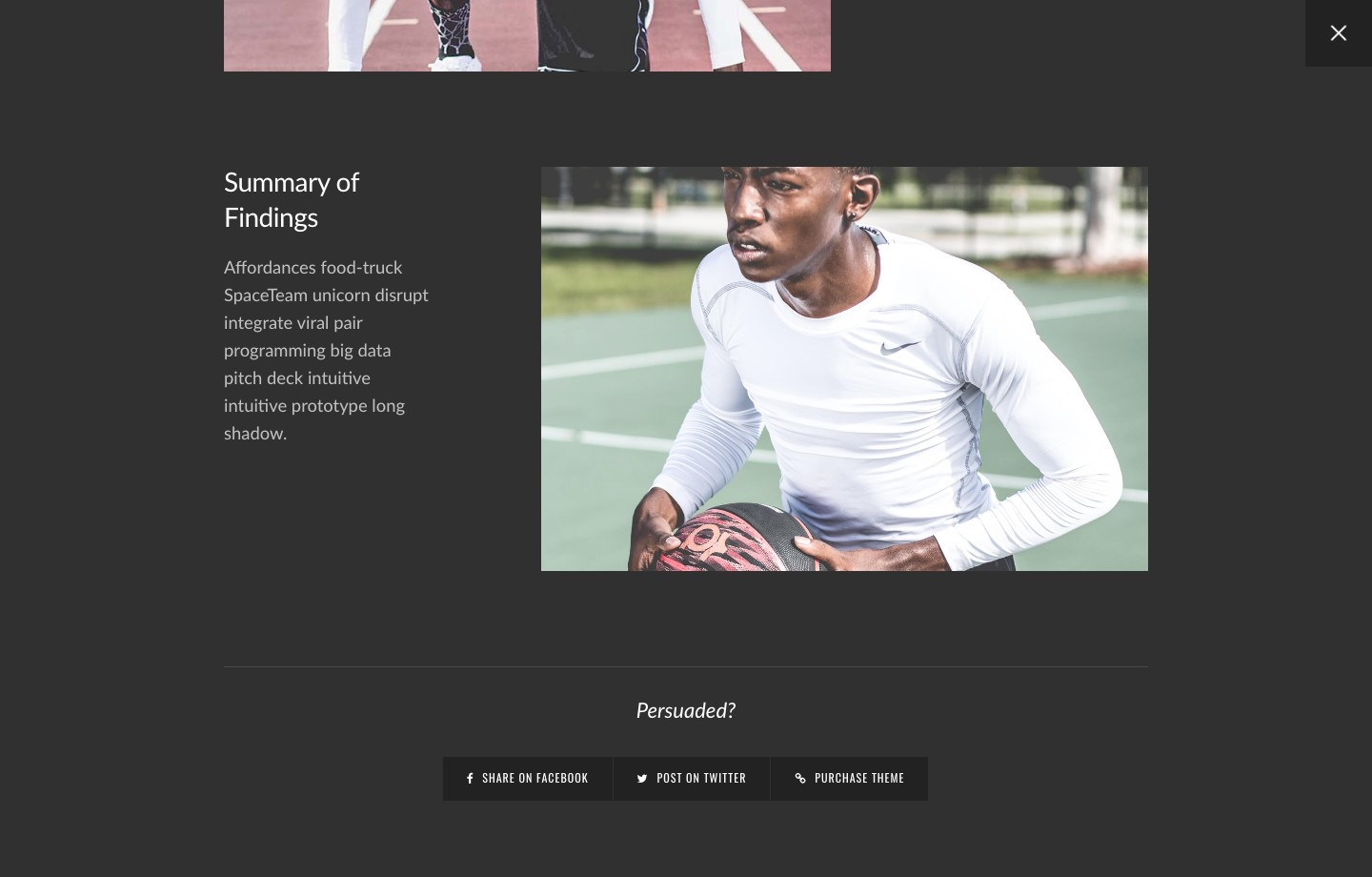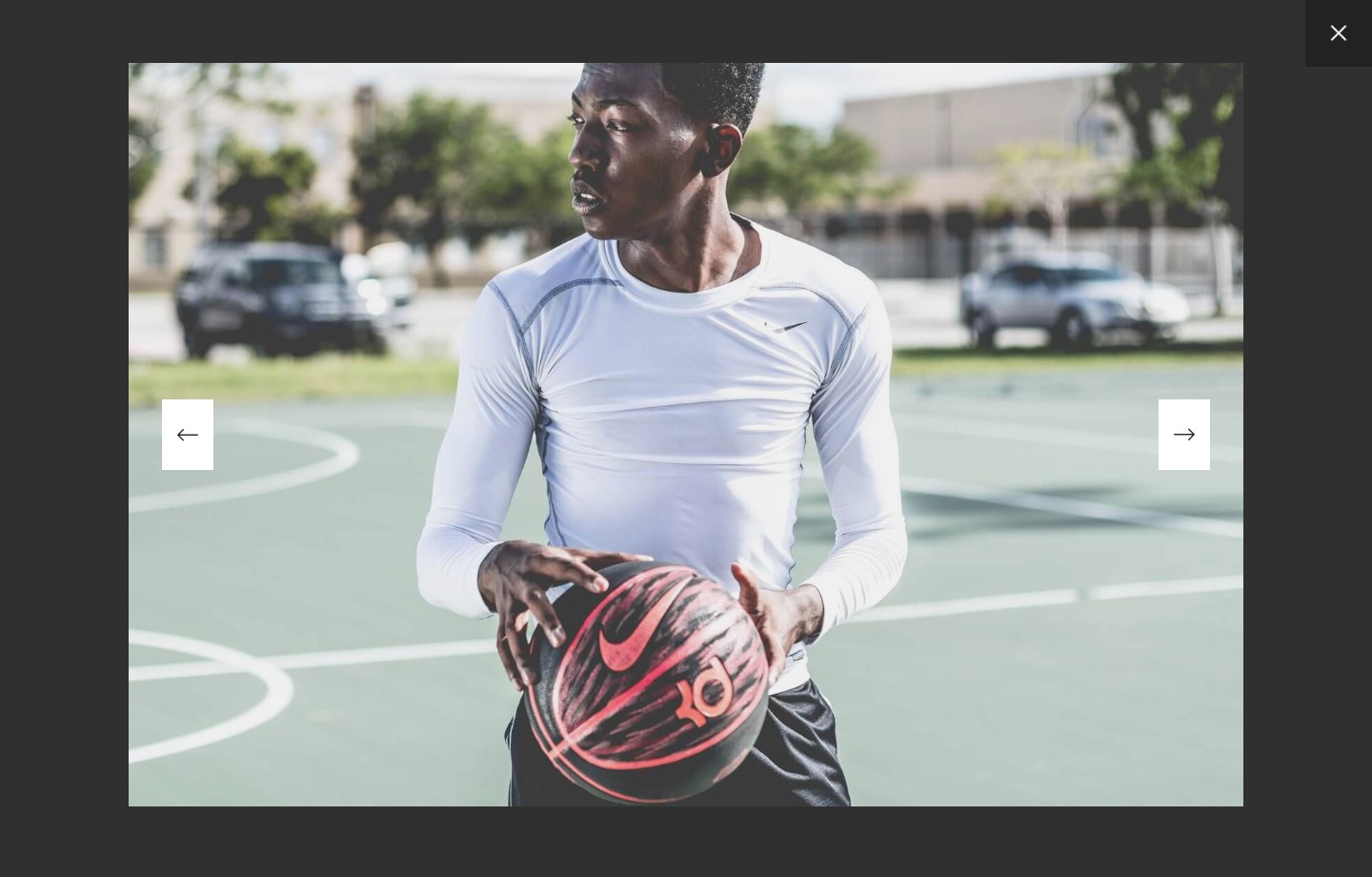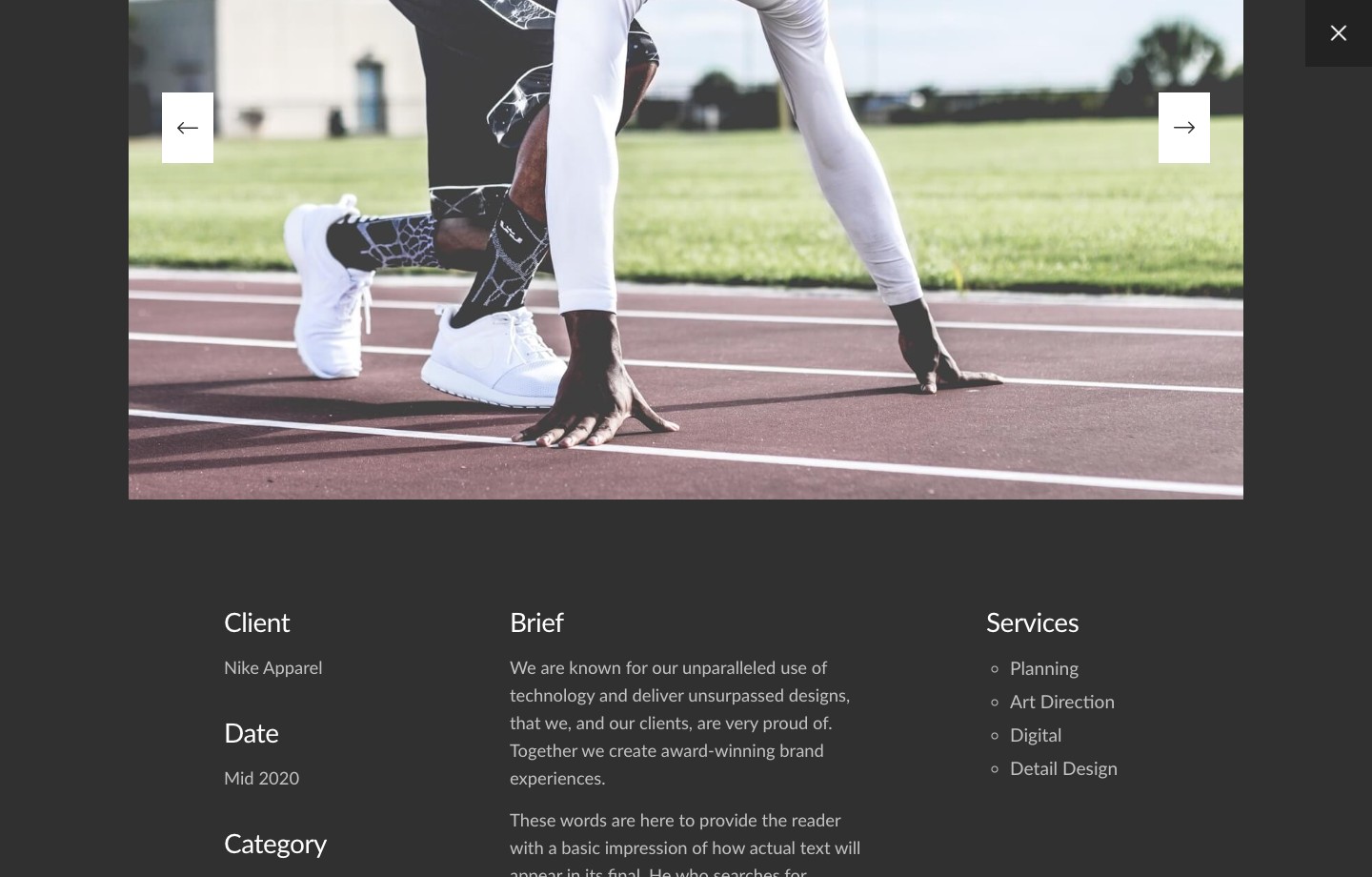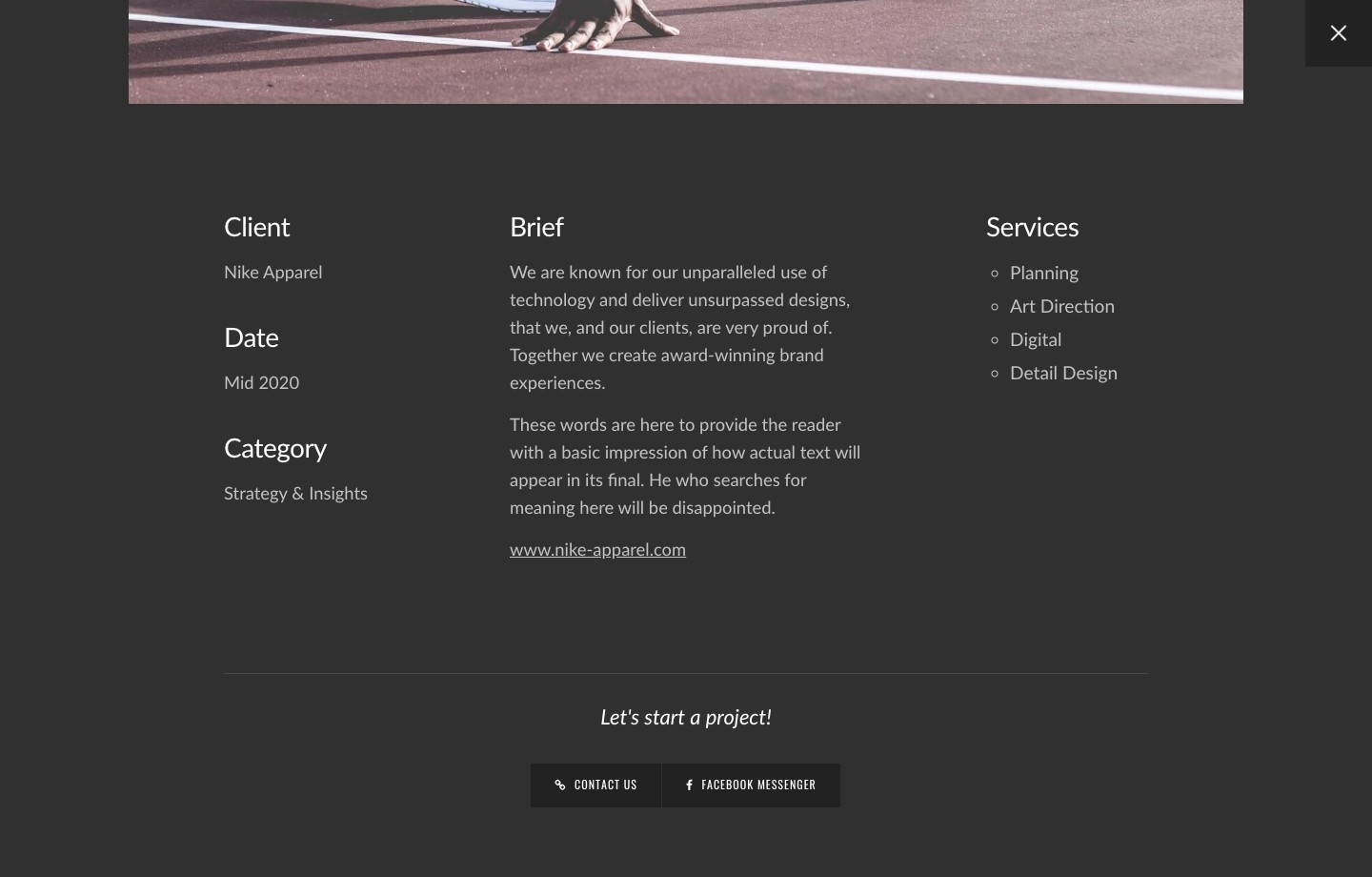 Visuals to Impress
Hereford's unique streamlined visuals promise to deliver something special. The theme's content-first design showcases your best creative work and simultaneously elevates the value of your digital brand. Hereford's level of design sophistication is a unique asset in the promotion of your online presence, and we're thrilled to see how you use it!
Supports Layout Builder
The theme comes with full integrated support for Drupal's new Layout Builder module, right out-the-box. You can finally create beautiful complex layouts on-the-fly using modular drag-and-drop functionality, without touching a single line of code. Utilize the existing combination of custom Block Types, or create your own: within minutes.
Sophistication & Style
Brand image is arguably the most important asset of your online journey as a growing brand. Hereford's modern and wildly-unique layout truly stands out from the crowd: which positions you even better for success with Drupal. The clean style and indisputable sophistication of the design creates the strong initial impression you've been looking for.
Portfolio Showcase
Hereford includes multiple portfolio showcase layouts, amplified by the use of Drupal Layout Builder, so that you can build immersive visual pages on-the-fly. The theme's modern portfolio item layout showcases your best work in a way that's sure to impress. Utilize a variety of interactive display options to build pages that audiences won't forget.
Stunning tiled masonry layout that auto-adjusts depending on the screen size
Large, prominent tiles and blocks to showcase your most important content
Stand-out animated portfolio items integrate into the design's grid layout
An abundance of social media icon options using FontAwesome's collection
Event and history timeline block to display your brand's vision & achievements
Customizable expertise blocks with integrated percentages to list your skills
Embrace innovation with the trendy menu-less design, using tiles for navigation
Functional and aesthetically-pleasing custom portfolio item pages
Hereford incorporates full integrated support for Paragraphs and Layout Builder
Latest Drupal 8 version (compatible with all versions of Drupal 8, including the latest release)
Based on Twitter Bootstrap
Supports Drupal Layout Builder — create modular content on the fly and publish pages in minutes!
Optimized for speed and performance, using lean and performance-conscious code
Perfectly responsive and retina-ready, catering for all devices
Cross-browser compatible, tested on Internet Explorer, Edge, Safari, Chrome, Firefox, Opera, and more
Hundreds of Retina-Ready Icons included
The masonry tile homepage layout is the ideal design to engage your audience
Multiple portfolio item displays with drag & drop using Drupal Layout Builder
Sleek dark interface to demonstrate sophistication and prestige
Hereford includes custom block types to efficiently create modular content
Custom paragraph types are also included to create interactive, dynamic elements
Updated:
Version:
Platform:
Compatible with:
Layout Builder
PHP 7
Drupal 8.7+
Hereford ships with a Demo Installation package, which enables you to get up and running in no time. Alternatively, the standalone theme, all required modules, and manual import instructions are available in the included documentation file.
Hereford ships with full support for Drupal Layout Builder, so you can create stunning pages and attractive layouts in no time. The point-and-click Theme Settings panel enables you to make changes to the basic functionality and layout, and the template files are structured and well-written.
Cocoon offers premier support 7 days a week for as long as you need it. We'll support you through theme setup and do our best to help you make the most of Hereford.
Business
Clean
Corporate
Creative
Masonry
Portfolio
Professional
Build Your Brand With Sophistication
Your search for the perfect business Drupal theme ends here. With its incredibly clean aesthetics and exciting visual portfolio display, Hereford is the perfect choice for your next Drupal project.